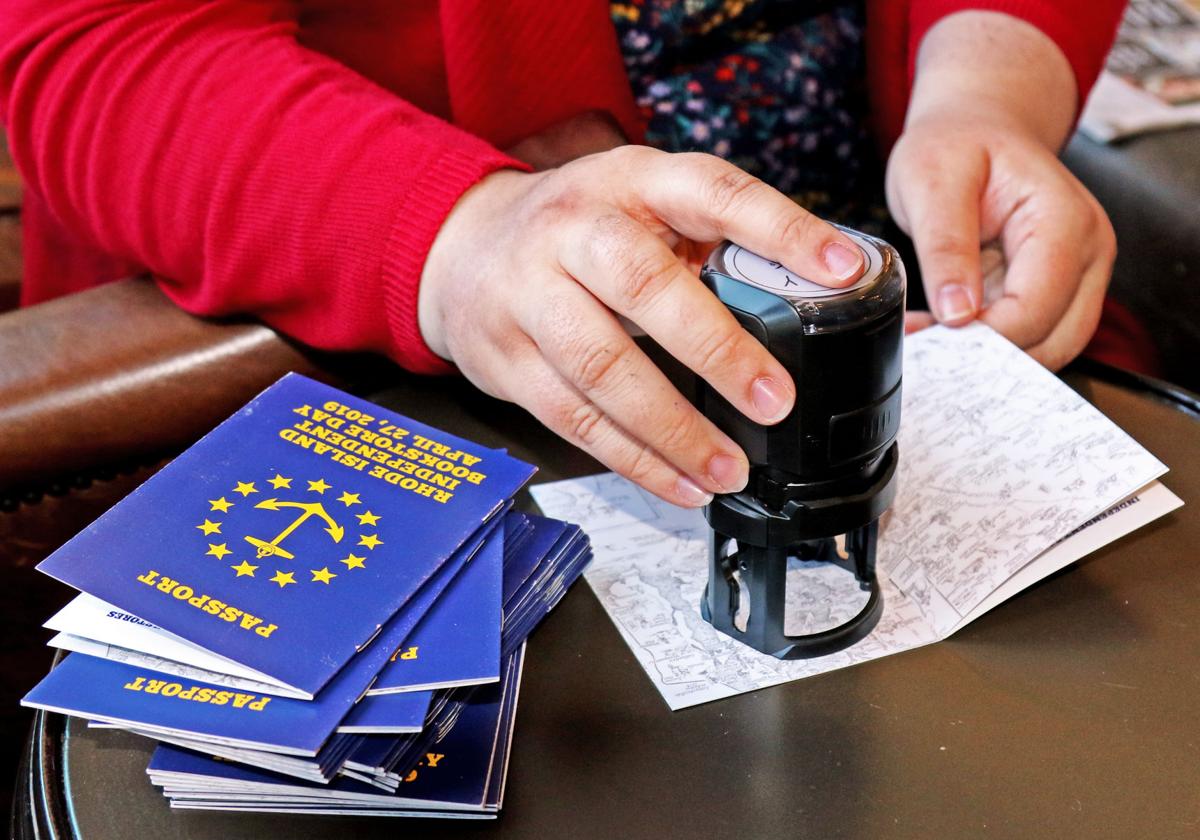 WESTERLY — Book lovers can join a national movement Saturday and travel around the state with a passport to read.
In celebration of Independent Bookstore Day, 15 independent bookstores across Rhode Island have partnered to create a Rhode Island Independent Bookstore Day Passport. Book lovers are encouraged to visit 14 of the 15 participating bookstores throughout the day to win prizes and be entered into a grand prize drawing.
"Rhode Island has some of the most amazing independent bookstores in the country, and we are all big supporters of each other," said Elissa Sweet, event and marketing director for Savoy Bookshop & Café on Canal Street. "Since we are such a tiny state, we thought it would be fun to encourage people to try to visit each store in one day — and add some prizes to sweeten the deal."
The passports will have blank pages for stamps from each of the bookstores. Passports can be picked up at any of the participating bookstores on Independent Bookstore Day.
"When a participant acquires 14 stamps, he or she will win a 'Passport Prize' of one 20 percent-off coupon to each store, which will be mailed to them," Sweet said. "The participant will also be entered into a grand prize drawing for one $25 gift card from each store." No purchase is required to participate, she said.
Independent Bookstore Day is a one-day national party that takes place at indie bookstores on the last Saturday in April.
"Every store is unique and independent, and every party is different," she said. "Each participating store will be doing something different to celebrate the day."
Some stores will have visits from local authors and live music, some will serve cupcakes, others will hold scavenger hunts, and others will host kids events, art tables, readings, barbecues, and contests,said Sweet.
"There will be exclusive books and literary items that you can only get on that day," she said.
Jill Chomowicz, who owns ReReads Bookshop on High Street, said she plans to open at 8 a.m. on Saturday, offer refreshments and hold a "Chalkboard Forum" featuring three of her four favorite questions.
"At ReReads Bookshop we talk books," she said. "My standard question is 'What have you been reading lately?' and my chalkboard is full of book titles that we've talked about and recommended to each other in the store."
"For Independent Bookstore Day, I'll be asking some of ReReads' 'Reasons for Reading,'" she added. "What character have you continued to think about long after reading the book? What's the best first line and/or quote from a book; and what book has given you a new perspective about something?"
Visitors holding a passport with at least one stamp will get 10 percent off their purchase, Chomowicz said, and 20 percent off for three or more stamps.
In addition to Savoy and ReReads Bookshop of Westerly; other participating bookstores include Island Bound Bookstore on Block Island; Wakefield Books in Wakefield; Island Books in Middletown; Ink Fish Books in Warren; Barrington Books in Barrington; Barrington Books in Cranston, Twenty Stories and Stillwater Books in Pawtucket, and the Providence bookstores Books on the Square, Brown University Bookstore, Symposium Books, Symposium Books at Waterfire and Riffraff Bookstore and Bar.
["source=thewesterlysun"]