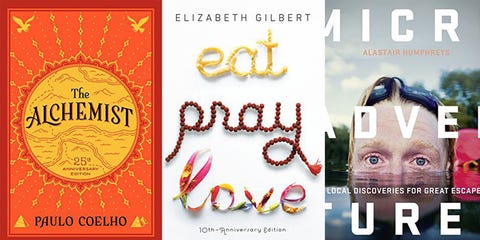 Whether you prefer reading about trotting around the globe, or are planning your own adventures, we've gathered the best travel literature to keep you inspired and your appetite for wanderlust robust. From cross-country road trips to soul-searching journeys these books will have you packing a bag before you can turn the last page.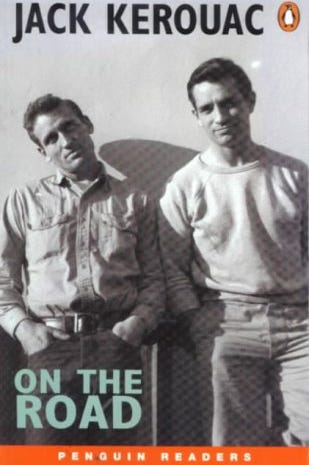 Detailing the cross-country travels of novelist Jack Kerouac and his friends, On the Road is a classic piece of American literature perfectly encapsulating he youthful exuberance and naiveté of the post-war generation.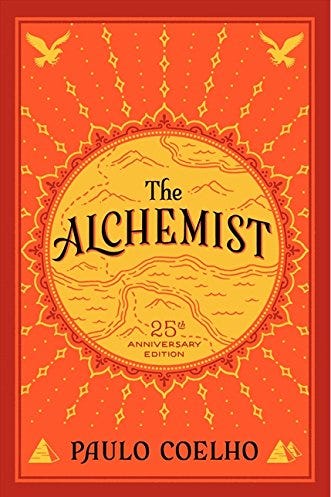 The Alchemist has been lauded a contemporary classic since it's 2006 release. The story of a young Andalusian shepherd who sets out on an epic journey to find exotic treasures will leave readers with nuggets of wisdom and life lessons.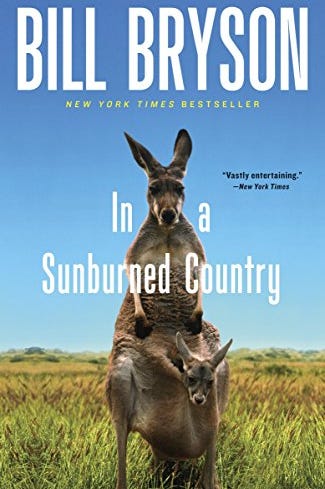 Bill Bryson travels to a remote location, one filled with deadly animals and deadly temperatures. Harsh it may be, but it also is home to remarkable natural wonders and friendliest people. Bryson deftly breaks down this dichotomy as he chronicles his journey to Australia in, In a Sunburned Country. 
4
The Cat Who Went to Paris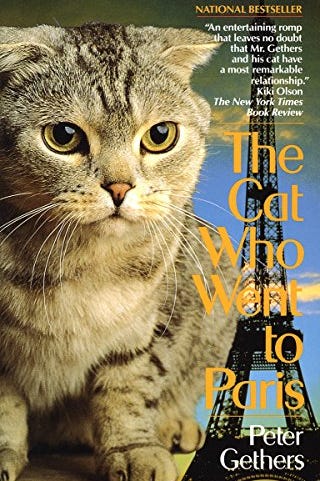 Peter Gethers
amazon.com
$12.28
Author Peter Gethers describes his worldly adventures with companion Norton, a Scottish fold cat, in The Cat Who Went to Paris. A charming and sweet reminder to explore the world around us.
5
The Glass Castle: A Memoir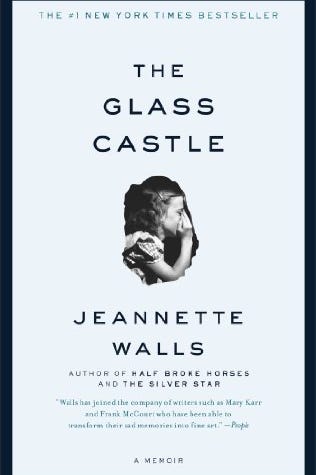 Jeannette Walls
amazon.com
Author Jeannette Walls cites her nomadic childhood and free-spirited parents as the reason for her desperation to find stability in her memoir The Glass Castle. Ride along with her, as well as her siblings, as they move across the country in an old car, all the while taking in the beauty of each destination.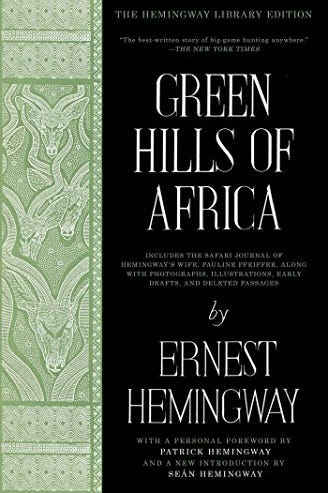 Ernest Hemingway
amazon.com
As Ernest Hemingway traveled across the Serengeti with his wife Pauline Preiffer, the two of them were struck by the natural beauty of Africa's wilderness. After being published in 1935, the Hemingway Library has re-released the novelist's classic work along side the personal African journal of Pauline for a behind-the-scenes look at what is known as Hemingway's best work.
7
Travels with a Donkey in the Cevennes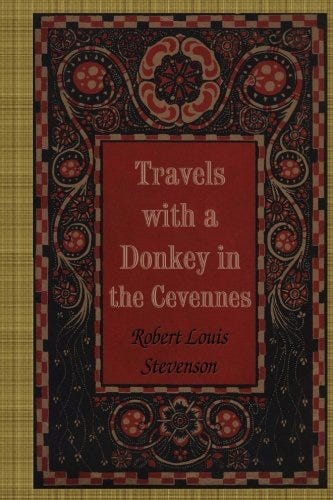 Robert Louis Stevenson
amazon.com
$3.99
Scottish writer Robert Louis Stevenson is best known for work in fiction(Treasure Island and Jekyl and Hyde)  but the travel novel detailing his 120 mile, 12 day journey through the wild Cevennes region in France with a difficult donkey named Modestine has come to be revered by readers, too.
8
Adrift: Seventy-Six Days Lost at Sea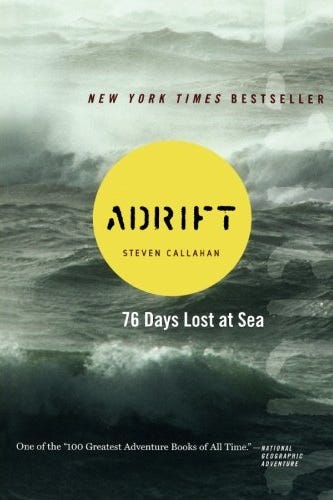 Steven Callahan
amazon.com
In this riveting adventure novel, Steven Callahan recounts his 76 days on a life raft while lost in the Atlantic ocean. See how the skilled seaman invented the tools he needed to survive at sea and why he still returns to the water despite the treachery of  the dehydration, shark infestation, and mental deterioration he underwent.
9
Old Lady on the Trail: Triple Crown at 76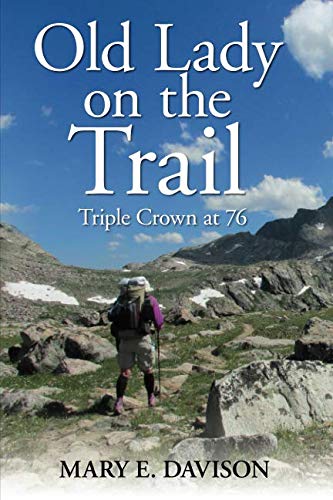 Mary E. Davison
amazon.com
, Mary Davison picks up hiking at 60 years old, and eventually embarks on a journey across the top peaks in the United States, including the Appalachian Trail, Pacific Crest Trail, and the Continental Divide Trail, proving by the end that age is just a number.
10
Letters from Steven: Stories from the First Solo Walk Around the World by Steven M. Newman (1987-06-03)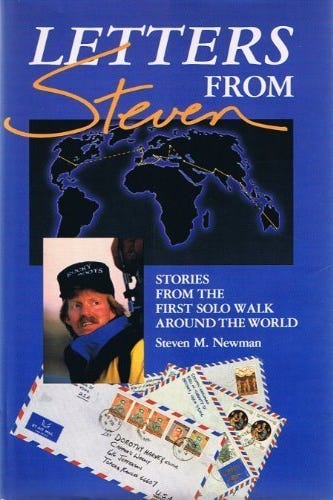 Steven Newman
amazon.com
$112.38
After a four year trek, journalist Steven Newman became the first man to walk around the world. In Letters from Steven, Newman takes readers along on the journey through a collection of letters and stories from his travels.
11
Eat, Pray, Love: One Woman's Search for Everything Across Italy, India and Indonesia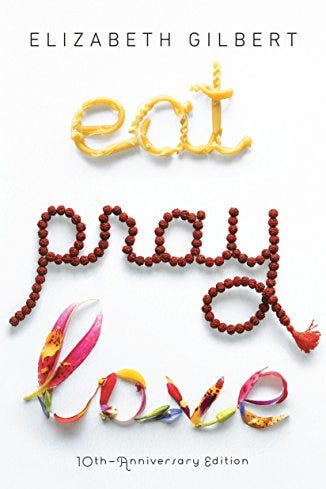 Elizabeth Gilbert
amazon.com
Eat, Pray, Love is the three-part the story of adivorcée who abandons her life in search for fulfillment, traveling to Italy, India, and Indonesia. The book was a sensation after it's release– inspiring a movie adaptation and surge prices to Bali — but it also touched the lives of those who read it.
12
How to Travel Full-Time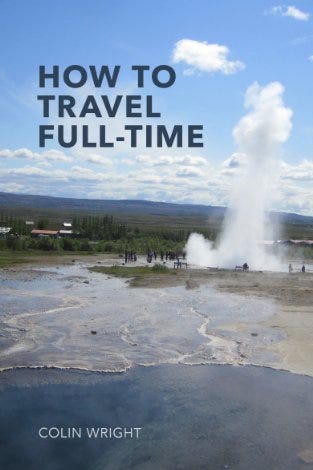 Do you dream of quitting your job and traveling the world? Full time traveler and author Colin Wright has compiled a helpful guide full of tips and tools to help make your fantasy a reality.
13
Microadventures: Local Discoveries for Great Escapes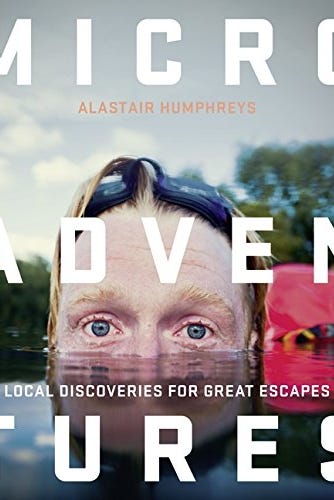 Alastair Humphreys
amazon.com
$20.74
Microadventures curates mini, high-impact, and breathtaking adventures that can be done over a weekend or after work. Author Alastair Humphreys set out with the goal to remind people that they don't need to disrupt their lives greatly to experience thrill.
14
Dark Star Safari: Overland from Cairo to Capetown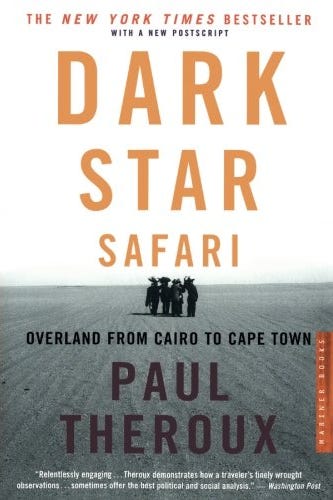 For the traveler who dreams of visiting Africa, Paul Theroux paints a captivating picture as he travels by bus, train, and boat from the most northern to southern regions of the continent.
15
The Food Traveler's Handbook (Traveler's Handbooks)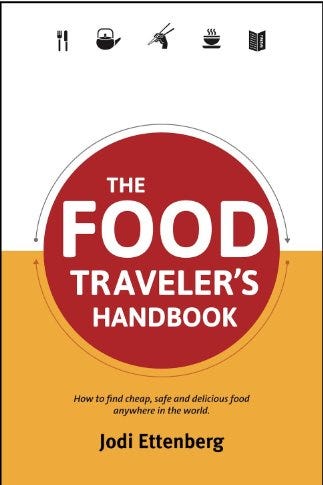 Jodi Ettenberg
amazon.com
$16.99
Any seasoned traveler knows that diving into the  food is the best way to immerse yourself with the culture. The Food Traveler's Handbook main tip is that it's not what you eat but where you eat it and let's you safely venture into the area of local cuisines and away from tourist traps.
["source=townandcountrymag"]